WEB UI
Use the URL and Login credential that you got in WEB Admin section to access the WEB UI of Almond+.
Please locate the "Software" as highlighted in the image below.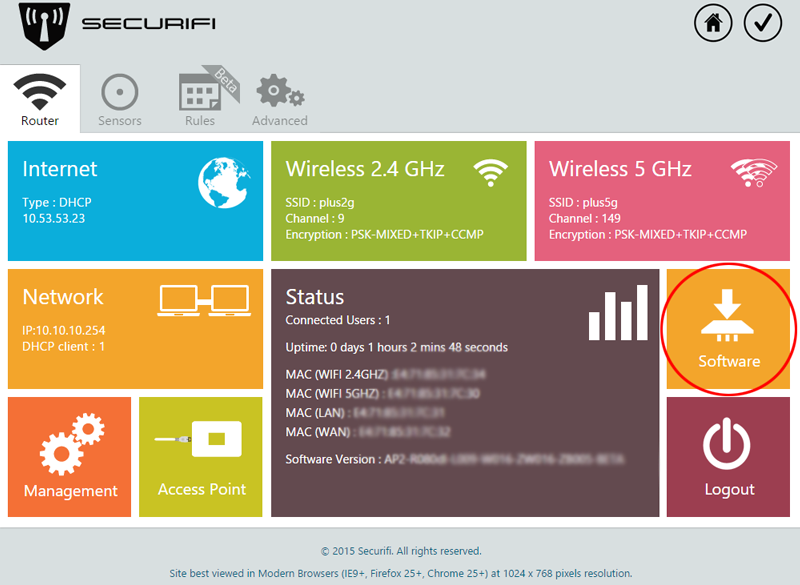 The next step involves locating the firmware file that you've downloaded by clicking on Chose file under the Flash new firmware image header. Browse to the firmware file and click Open (this might vary by your operating system). Note: Make sure Keep settings is ticked if you want to save your settings.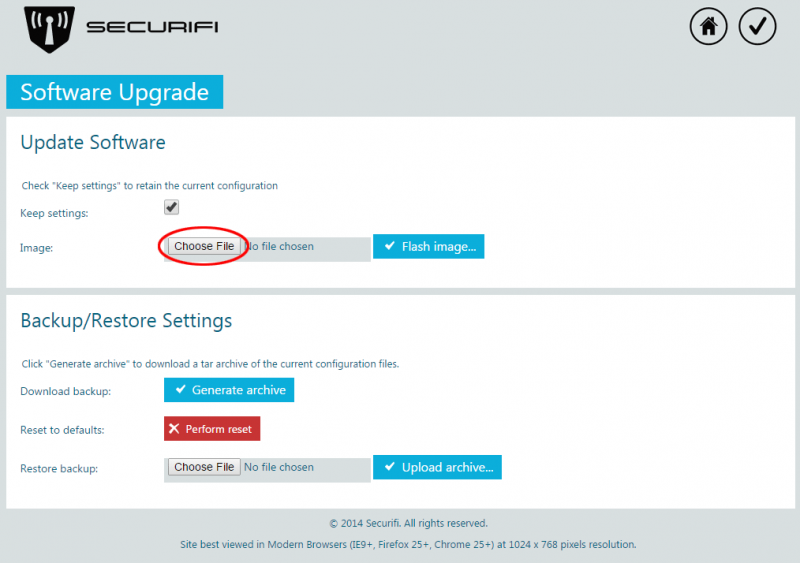 Now click on Flash image as highlighted in the screenshot below.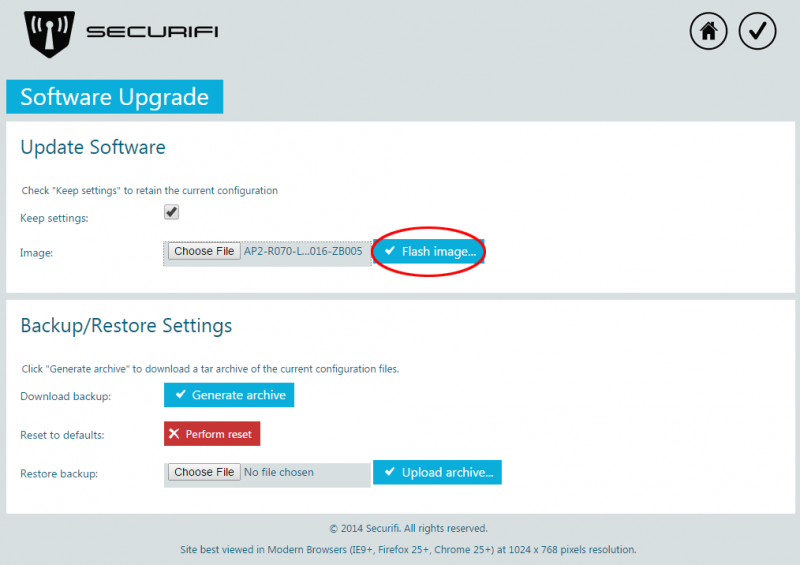 The firmware will be uploaded to your router and at this point you need to click on Proceed to flash the firmware of the Almond+.

You'll be seeing the following screen while the new firmware is being updated. Your Almond+ will reboot and once it has rebooted, the new firmware will be installed.