Powerful & Fun Rule Builder
Building Automation rules using our smart Routers is a little
like building something using legos.
See how easy it is
… and you've just automated your home.
Easy, yet so powerful.
It has never been so easy.
Below are a few examples of rules defined using our powerful rule creator.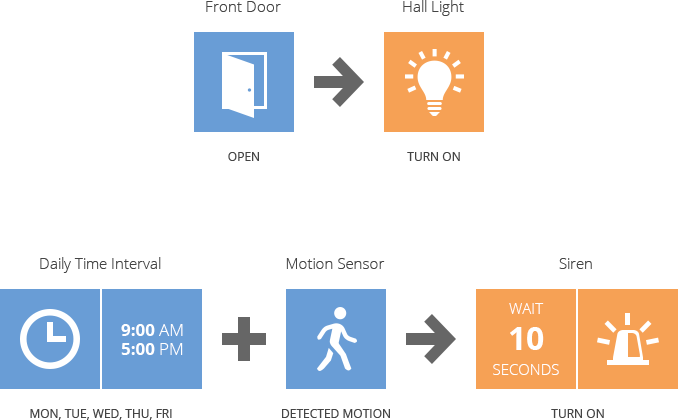 Works with Almond.
See a full list of sensors and devices that work with Almond.
Sensors and Devices